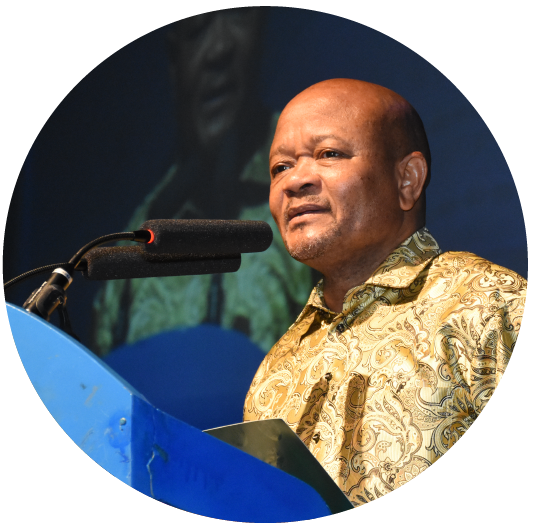 Minister Senzo Mchunu


Minister: Public Service and Administration
Minister Senzo Mchunu was educated at the University of Zululand and the University of South Africa, where he obtained a BA majoring in Education and International Relations. He then worked as a high school teacher for a number of years at St Augustine's High School in Nquthu before transferring to Eshowe and teaching at Impande High School.
He went into politics full time in 1991 when he was appointed the first Regional Secretary of the northern Natal region of the African National Congress (ANC). In 1994 he was elected the first Provincial Secretary of the ANC in KwaZulu-Natal. He became ordinary member of the KwaZulu-Natal Legislature in 1997 until he was appointed Chairperson of the Agriculture Portfolio Committee.
Between 2002 and 2004 he served as Chairperson of the Social Development Portfolio Committee and again served in the same capacity for the Portfolio of Education between 2004 and 2009.
He became Member of the Executive Council of Education in KwaZulu- Natal between 2009 and 2013. He was elected Provincial Chairperson of the ANC in 2013 and served as Premier of KwaZulu-Natal between 2013 and 2015.
President Ramaphosa appointed Mr Mchunu Minister for the Public Service and Administration on 29 May 2019.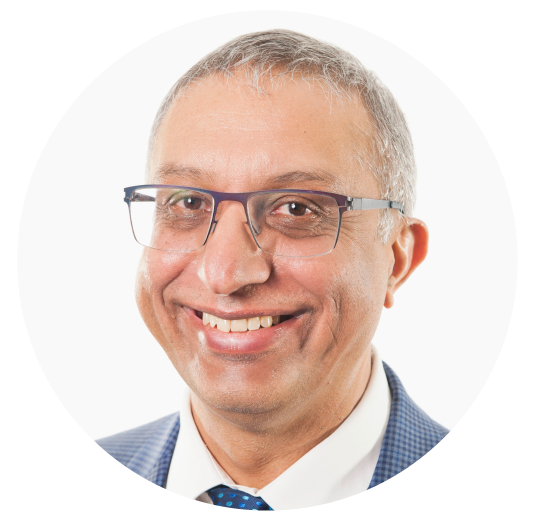 Dr Guni Goolab


GEMS PO
Dr Goolab is the PO at GEMS and a qualified medical practitioner, who graduated from the University of Witwatersrand (Wits) in 1985 and later completed an MBA with the University of Cape Town (UCT).
He has extensive executive experience, having led a multinational healthcare company for close on ten years. Dr Goolab also has an extensive public and private healthcare background spanning nearly three decades.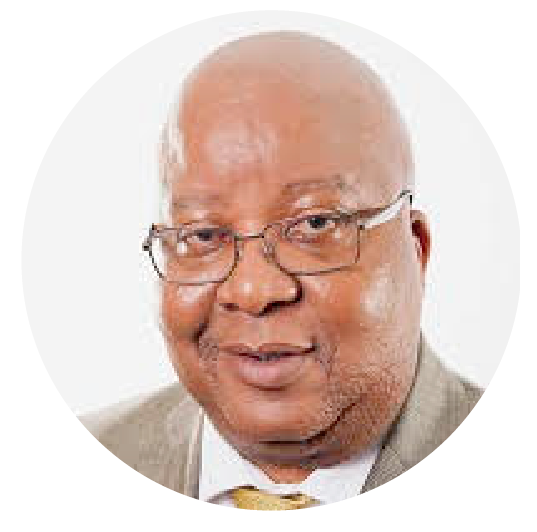 Dr Stan Moloabi

Dr Stan Moloabi is a qualified medical practitioner registered with the Healthcare Professionals Council of South Africa.
He obtained his primary medical degree – MBCHB – at the then Medical University of Southern Africa (MEDUNSA). His other qualifications include a Diploma in Business Management with Damelin Management School and a Certificate in HIV Management. He also studied towards
a Masters in Family Medicine. He is a member of the Institute of Directors in Southern Africa.
He started his medical career as a general practitioner, successfully running a clinical private practice for 13 years. He joined the corporate sector in August 2005.
He worked at Medscheme occupying the positions of Medical Adviser, Senior Manager: Hospital Benefit Management, and Senior Manager: Client Liaison for the GEMS account and served as a member of the managed care division's Exco.He then joined GEMS as Executive of Healthcare Management where he also served as Acting Principal Officer for a year. He left GEMS to become Principal Officer of Medshield, one of the top ten open medical schemes in South Africa, a position he held until 15 May 2018.
He is currently Chief Operations Officer of GEMS, the second biggest medical scheme in South Africa, a position he took up on 1 June 2018.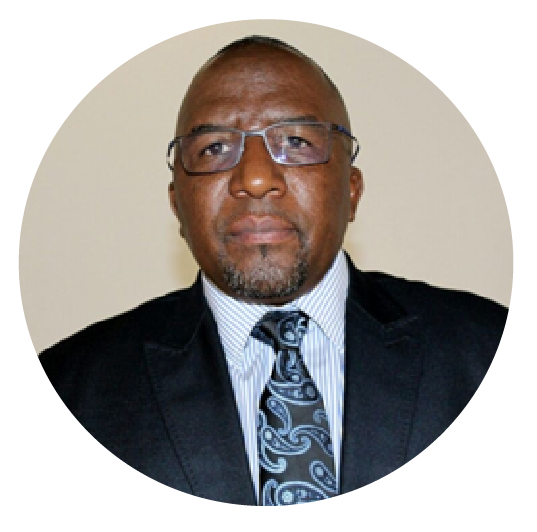 Prof Mashudu Tshifularo


Head of the Department of Otorhinolaryngology

Faculty of Health Sciences, University of Pretoria
Prof Tshifularo is a medical specialist in the field of otorhinolaryngology. His extensive experience and expertise has led to several innovations in the field of otorhinolaryngology. As a clinician, his ability to successfully assess the medical needs of patients has allowed him to implement suitable treatment plans across a wide range of ear, nose and throat conditions. In 2019, Prof Tshifularo pioneered the ground-breaking 3D middle-ear transplant technique. His work has been profiled in newspapers and magazines, on radio, Twitter, Facebook and other
social media, as well as on television, including M-Net's Carte Blanche and CNBC. He has been congratulated by the Gauteng Premier: David Makhura and Health MEC Gwen Ramokgopa, the Former Minister of Health: Dr Aaron Motsaoledi and the President of South Africa.
He has published his research in academic journals, and presented at numerous international conferences. Prof Tshifularo is also a pastor. He holds 13 degrees, diplomas and certificates.
His motto: Innovate or perish, adapt or die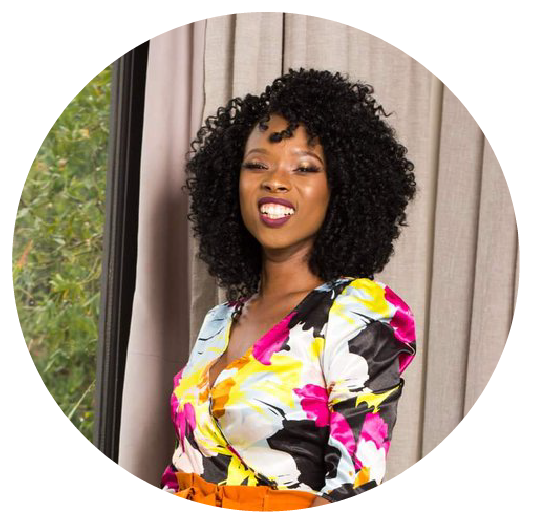 Ms Vuyolwethu Dubese

Previously with global intelligence and media company, Thomson Reuters as a Startup Partnerships Lead, Ms Dubese is a professional in impact investment, innovation and inclusion. At present, she serves as an Associate of Impact Acceleration at investment and advisory firm Impact Amplifier, is a Mentor at Allan Gray Orbis Foundation and, the Chair of the Board for GirlHype, a non-profit compoany that has impacted more than 100 000 young girls over 14 years of coding and leadership skills training.
Harnessing and delivering her enterprise value expertise in the areas of product management (in corporate innovation) and partnership
development, championing diversity and inclusion, business development and project management and planning has lead her to recently team up with the United Nations Development Programme platform for African entrepreneurs as a partner licensing her content from her website: www.vdubese.com
Ms Dubese has worked with organisations such as WEF Global Shapers, Accenture Open Innovation, Standard Bank, Global Startup Awards, World Bank Group's InfoDev (XL Africa), Allan Gray Orbis Foundation, Desmond and Leah Tutu Foundation and MEST Africa. She has delivered presentations and moderated on platforms such as the African Angel Investor Summit, Africa Women in Technology, Top Empowerment Conference and Awards, Standard Bank Top Women Empowerment Conference, AfricaCOM, Facebook, Southern Africa Innovation Summit, USAID and She Leads Africa.
A Millennial Mag 20 Young People to Watch honouree, 2x Inspiring Fifty South Africa (in cooperation with the Kingdom of the Netherlands) Top 50 SA Women in Technology nominee, and Womandla and Nedbank Women in STEM 2019 nominee, she's also served as a One Young World Ambassador and since 2018, an Ambassador and Judge for the Global Startup Awards: Southern Africa region.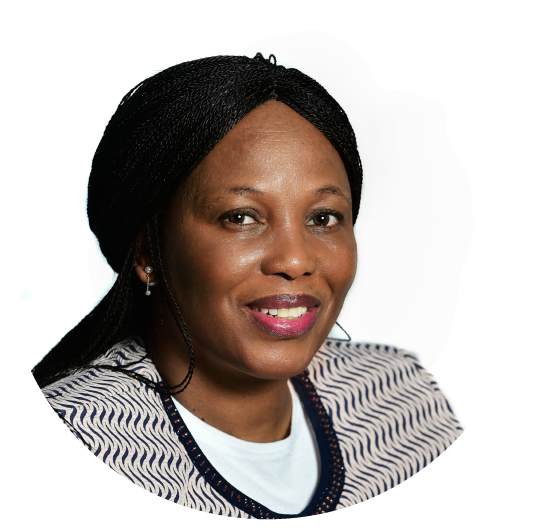 Ms Gloria Nkadimeng
Gloria Nkadimeng holds a Master's Degree in Automated Management Systems acquired in Havana, Cuba, and a Certificate in Business
Management from the Centre for Business Management, University of South Africa (Unisa).
Before joining GEMS, she was Group Head Information and Communication Technology at City of Johannesburg, Public Services Business Executive at Gijima, Enterprise Strategy Consultant at Microsoft and General Manager: Information Management at City of Tshwane.
Currently, Ms Nkadimeng is charged with providing strategic leadership, vision and direction to the Information and Communications
Technology (ICT) Division.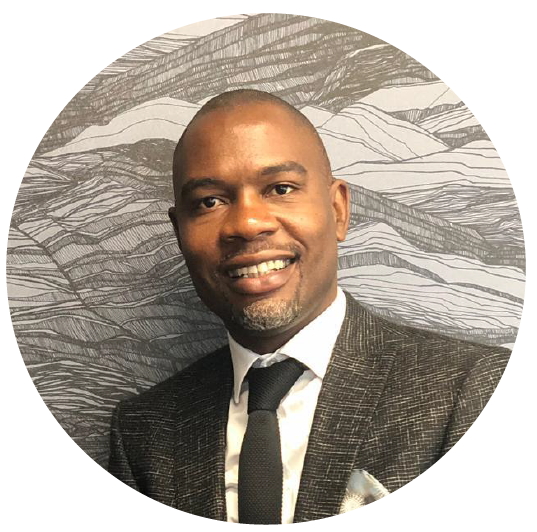 Mr Tshepo Given Rasekgothoma
Tshepo Given Rasekgothoma is a qualified Information Technologist with a National Diploma in Information Technology in Software Development from Technikon Northern Gauteng, and a Bachelor of Information Technology degree in Knowledge Management from Tshwane University of Technology. Certified in IT Governance and Project Management Frameworks such as COBIT 5 and Prince2 to name few.
Tshepo joined the Government Employees Medical Scheme (GEMS) in 2015 where he has successfully implemented modern solutions which includes Enterprise Resource Planning (ERP), Customer Relationship Management (CRM), Enterprise Intelligence and Multichannel solutions such as Mobile App, Member Portal and others to enable business operations and enhance member experience.
Before joining GEMS he was with Life Healthcare Group where he was Service Delivery Manager leading Application Development and Support team responsible for all key hospital applications and systems.
He has over 17 years' experience in Information and Communication Technology, digital and data, having held senior positions within various organizations including State Information Technology Agency (SITA), South African Weather Services, the Department of Trade and Industry, the Department of Health, and Road Accident Fund. His journey does not end here but to continue until Universal Healthcare Coverage benefits are realised through digital channels to the people of South Africa.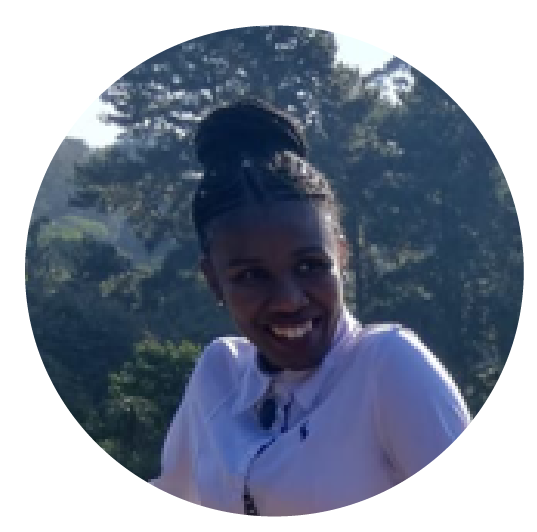 Ms Maletsatsi Nantu

An astute clinical technician, a manager, and orthopaedic roboticspecialist. Maletsatsi Nantu's career rise has been meteoric and her success hard-earned. She is currently a senior technical specialist in orthopedic robotics.
Ms Nantu's solid credentials as a leader have enabled her to navigate through diverse and complex medical technology environments with ease, remaining results oriented and leading the pack.
From 2010 to 2014, she worked for Klerksdorp Tshepang Complex as a clinical technician, before joining Netcare until mid-2018.
She studied clinical engineering in Cuba. She received further training in 2018 in Ford Lauderdale, Florida USA – where she was certified and gained knowledge and insight into various practices and policy environment. She is an innovative and a progressive thinker.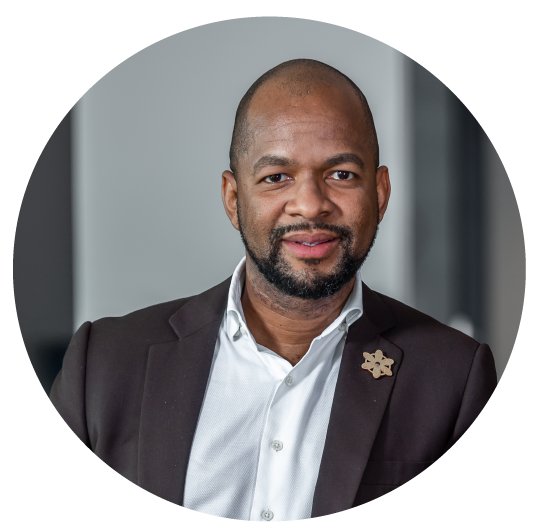 Mr Phathizwe Malinga


Managing Director, SqwidNet
Phathizwe Malinga is the Managing Director of SqwidNet, a whollyowned subsidiary of Dark Fibre Africa. He is responsible for building an Internet of Things (IoT) connectivity business in South Africa in partnership with international IoT giant Sigfox and is driving innovation
through IoT by working closely with SqwidNet's ecosystem of partners.
Mr Malinga is passionate about the Fourth Industrial Revolution (4IR) and the impact it will have on Africa's life expectancy. With IoT being the cornerstone of data-driven decision-making, he is exposed to amazing Africans, in business and society, using IoT and other 4IR
technologies, such as artificial intelligence, machine-learning, and robotics to continuously improve their products and services and our quality of life.
He has been involved in the information technology and the telecommunications industry for over two decades. Before joining SqwidNet, he was the Head of Software Development and IT Application Strategy at Life Healthcare Group.
He completed his Executive MBA from the Graduate School of Business, Cape Town and continues to guest lecture with the university. He is also a faculty member of Singularity University, and sits on the board of Bizmod Consulting (Pty) Ltd as a non-executive director. Mr Malinga is also one of the founding members of the IoT Industry Council of South Africa, the country's first IoT industry representative body.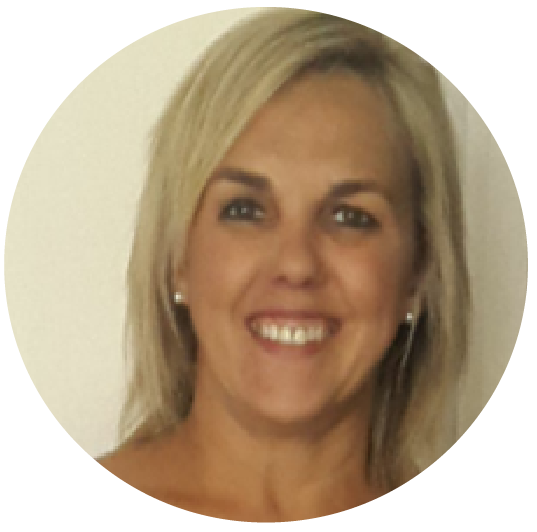 Ms René Anderson
I have been in healthcare my whole life since 1985, where I qualified as a Registered Nurse at Charlotte Maxeke Johannesburg Academic Hospital and was in charge of an Orthopaedic Unit, until I moved to Milpark Hospital.
In 1999, I joined the Pharmaceutical industry where I attained my IMM in Marketing and worked for Pharmaceutical companies as a Brand Manager, where I specialized in, Diabetes and Cardiovascular, as well as OTC products.
However, having relocated to Cape Town in 2002, my career became a hybrid of healthcare and retail, in that I was a Brand Manager for Clicks Pharmacies and Clinics, as well as the Commercial Head of the Clicks Clinics.
In 2012 I started working at Metropolitan Health, where I am currently the Business Development Specialist and work with both internal and external Clients and Stakeholders to establish and deliver, through collaborative and cohesive partnerships, scalable and sustainable solutions to achieving our 2030 SDG Goals for universal health coverage: to ensure healthy lives and promote well-being through universal health coverage (UHC), and provide access to quality health care for all.
Mr Eric Rantsho




Head of Shared Service, BHF
Eric has more than eighteen years of extensive knowledge in the
Information Technology space, Medical Aid Schemes and Managed
Care Organizations administration. He's served in many different
roles key roles in this period while responsible for the Operations and Information Technology portfolios as the Chief Operating Officer (COO) and Chief Information Officer (CIO) respectively.
He holds a BSc from the University of Cape Town (UCT) as well as
Business Leadership Certificate from the University of South Africa
(UNISA).
In addition to Healthcare, Eric's experience spans a number of other
industries such as banking, manufacturing and insurance. He has
deep knowledge of many local and international enterprise systems.
To that end he's developed many systems and the processing platforms scratch, overhauled others to make
them relevant and fit for purpose operationally, clinically and financially across businesses.
He's successfully led various Teams, locally and abroad implementing end-to-end Business Process Re-engineering (BPR) processes, automation of a vast range of manual functions and self service facilities.
Having been in various industries and handled different functions at Senior Management and Executive levels, he's skilful at the Development of Business and I.T strategies, Alignment of I.T with Business goals and objectives, Big Data Management and Analytics, Business Processes Enhancement through technology and smart innovative ideas, Governance and Risk Management, Planning, Coordination and execution of projects, Change and Crisis Management among others.